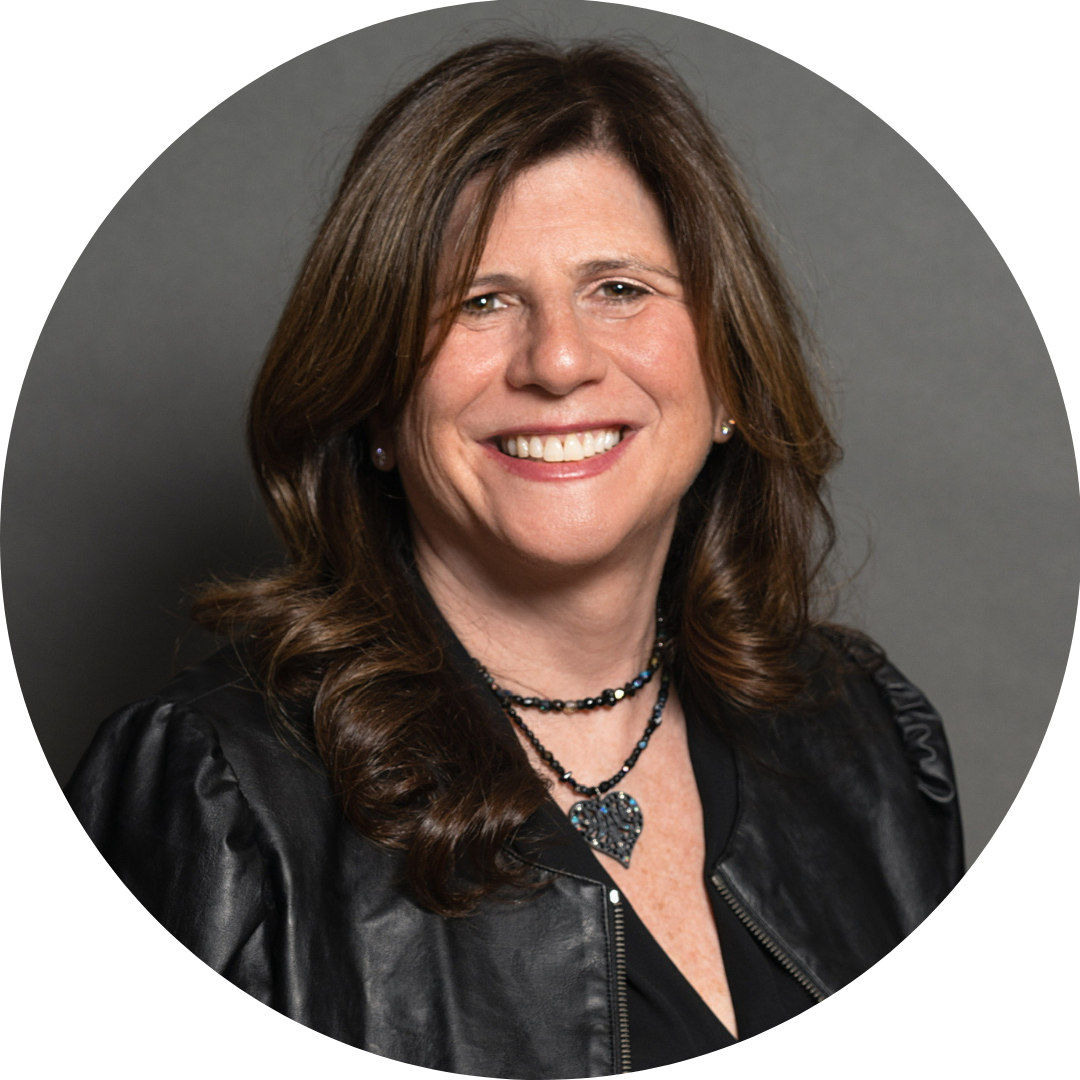 Melanie Roth Gorelick
Chief Executive Officer
Melanie Roth Gorelick was the former Senior Vice President of the Jewish Council for Public Affairs (2016- June 2023), a national Jewish organization that represents the consensus positions of the diverse Jewish community in the public square focused on building a just, equitable and pluralistic America and support for a democratic Israel. She has dedicated her life's work to women's rights, community relations, and social justice causes in roles at the Jewish Federation of Greater MetroWest New Jersey, the UN Development Fund for Women (now renamed UN Women), American Association of University Women, among others. Melanie founded the NJ Coalition on Human Trafficking in 2012 and has received a number of recognitions including a Human Rights Award from Kean University, and a Government Affairs Award from the Jewish Federation of North America. In 2022, Melanie produced and wrote a short documentary "A Feminist Lens: Art & Activism of Photographer Joan Roth" and launched "Making Women Visible: The Joan Roth Legacy Project" with the aim to make the plight of women visible through film, photography and storytelling.
Melissa Rosen
Director of Strategic Engagement and Operations
Melissa Rosen oversees elluminate​'s development and operations activities. Melissa came to elluminate in 2019 with a strong background in Jewish communal life, most recently as the Senior Manager for Matching Grants & Special Initiatives at the Jewish Funders Network (JFN), where she oversaw the organization's matching grant programs, stewarded members, and helped to plan and execute the JFN Annual Conference. From 2005 until 2015, Melissa worked in UJA-Federation of New York's Network Department, engaging with the nonprofit organizations in UJA-Federation's network, cultivating interconnectedness and strengthening community impact. Originally from New York's Hudson Valley, Melissa received a B.A. in Psychology and Music from Rutgers University, New Brunswick and a M.P.A from the Baruch College School of Public Affairs. While at Baruch, she completed a marketing and fundraising consultancy project for The Cahn Fellows Program for Distinguished Principals at Teachers College, Columbia University as well as a thesis project about change management in nonprofit organizations.
Rachel Siegel
Director of Strategic Programs, oversees elluminate's programmatic activities, including the grants portfolio of Jewish women social entrepreneurs, as well as elluminate's communications strategy. Prior to joining elluminate, Rachel received her Master of Science in Social Work with a focus in Social Enterprise Administration from Columbia University. During her graduate studies Rachel completed an internship with UJA-Federation of New York where she aided in the grantmaking process for older adults, including a new initiative for voluntarism in the Baby Boomer cohort. Earlier, Rachel served as the Marketing and Communications Assistant for the American Jewish Joint Distribution Committee (JDC), where she was responsible for assisting with the organization's marketing efforts and coordinated the staff and board delegation to the Jewish Federation of North America's General Assembly conference. She also participated in the Jewish Communal Service Corps Fellowship at the Hillel in Philadelphia, where she was responsible for student engagement in Jewish life at Temple and Drexel Universities. Rachel received her undergraduate degree from Binghamton University.
Eva Stern
Director of Strategic Initiatives, is passionate about empowering communities to make Jewish life more engaging and accessible, Eva trains leaders, organizations, and communities to expand their audiences and increase belonging. Eva spent the first 12 years of her career at Big Tent Judaism/the Jewish Outreach Institute, where she served as the Senior Director of Training. In that role, she equipped hundreds of Jewish communities throughout North America with strategies to find, welcome, and inspire thousands of unengaged Jews and their loved ones in Jewish life each year. Eva then served as the New York Engagement Officer for PJ Library, at the Harold Grinspoon Foundation. There, she designed and oversaw strategy to increase Jewish family engagement and partnerships in the New York area. She subsequently served as the Director of Next Gen Engagement at the Jewish Federations of North America, leading a pioneering professional development fellowship to grow the leadership and educational skills of top professionals. Eva is a sought-after trainer and speaker, facilitating motivating workshops that impart the critical leadership skills to build more dynamic and inclusive Jewish communities. Eva holds BA and MA degrees in Near Eastern and Judaic Studies from Brandeis University. She is a recipient of the 2010 JPRO Young Professional Award, and was named one of the "36 under 36" Jewish leaders by the New York Jewish Week. A native New Yorker, Eva spent a decade as a dedicated congregational lay leader. She received her synagogue's first Next Generation Leadership award for her pioneering work building a vibrant Jewish community of young adults in the East Village.
Stephany Ernest
Executive Assistant, provides support to the CEO and elluminate​ team, including correspondence, day-to-day operations, and database management. Driven by her passion for and interest in the pursuit of Social Justice in all aspects of society, Stephany received a Bachelor of Science degree with a concentration in Justice Studies and a minor in Business Management from Buffalo State College in May 2018. Concurrently, whilst studying at Buffalo State, she began her Administrative Support career, working as a Receptionist for a small law-firm based in Buffalo. Post-college, Stephany worked at the Manhattan Borough President's Office under the tutelage of Manhattan Borough President Gale Brewer, where her passion for Social Justice work was fueled and intensified by day-to-day interaction with and assistance of the city's most marginalized class of people. Motivated by her work at the MBP's office, Stephany sought to find work in organizations or establishments that championed the inclusion, support, and assistance of marginalized groups, specifically in New York State as she is a born and bred New Yorker. This drive led her to Elluminate; Stephany is excited to contribute to the social, economic, and political advancement of women and girls everywhere!