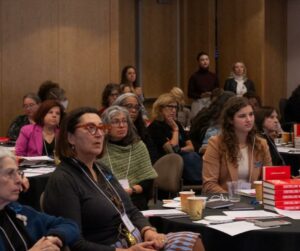 Elluminate's successful Convening 2023 took place on November 2nd, where more than 200 philanthropists, advocates, and individuals came together in NYC and online to grapple with how we as women must navigate our world at this time. It was a day of solidarity, inspiration, and learning!
At the Convening, we engaged with women experts at the governmental, policy, and grassroots levels on Israel, Reproductive Rights Policy, Feminist Philanthropy & Building Movements for Impact, and Fighting Anti Semitism in our Educational Institutions. 
Our plenary sessions are below – click the session titles to access the video recordings.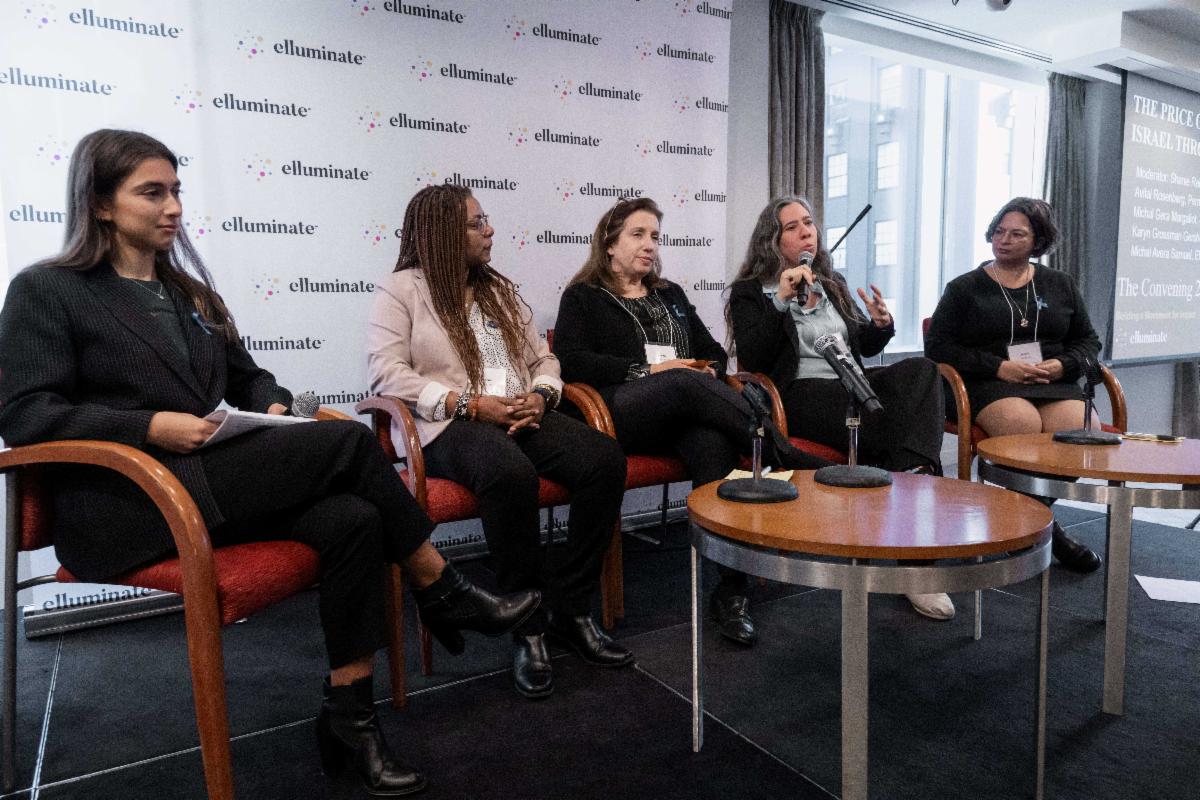 The Price of War: Solidarity with Israel Through a Gender Lens
Women experts at the governmental and policy levels as well from on the ground shared their responses to current events.
Shanie Reichman, Israel Policy Forum

Michal Gera Margaliot, Elluminate Collective Cohort 2 Member; Former Executive Director, Israel Women's Network

Karyn Grossman Gershon, Project Kesher

Michal Avera Samuel, Elluminate Collective Cohort 2 Member; Former Executive Director, Fidel Association

A representative from the Israel Mission to the UN
Reproductive Rights Policy and What We Can Do
Today's Sheroes on the front lines of ensuring abortion access for all helped us understand the current policy climate as well as actions for each of us to take. 
New York State Senator Shelley Mayer

Julie F. Kay, The Abortion Coalition for Telemedicine

Andrea Salman Kopel, NCJW NY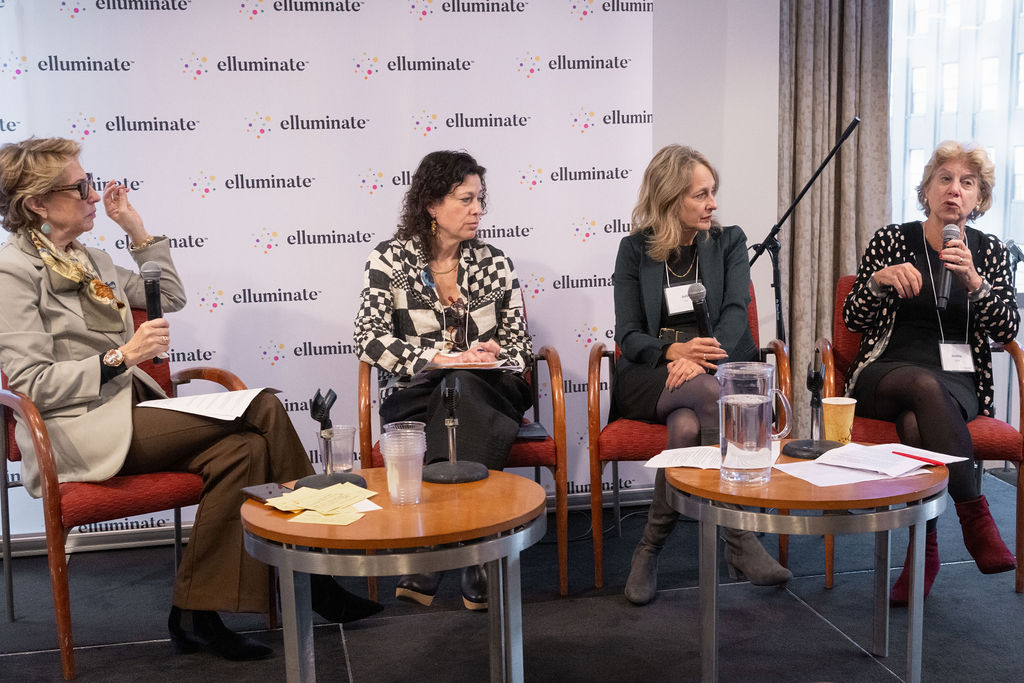 Feminist Philanthropy: Building Movements for Impact
Together, we learned how feminist philanthropy and movement building are the next steps in making a difference for women's empowerment around the world.
Danielle Berfond, The Bridgespan Group

Lauren Brathwaite,

Philanthropy News Digest

PeiYao Chen, Global Fund for Women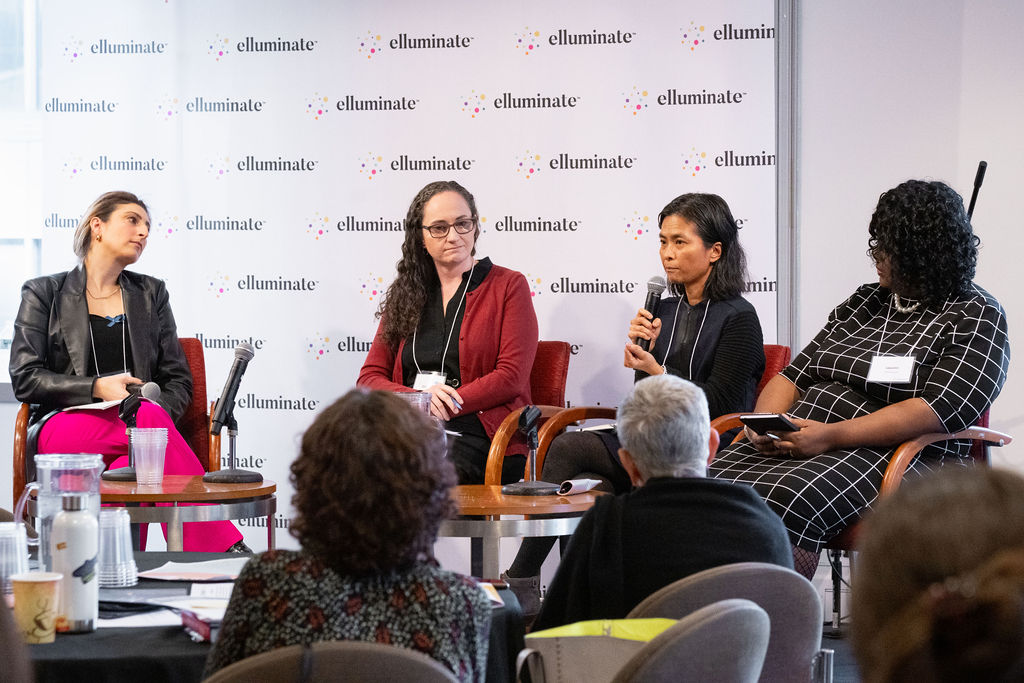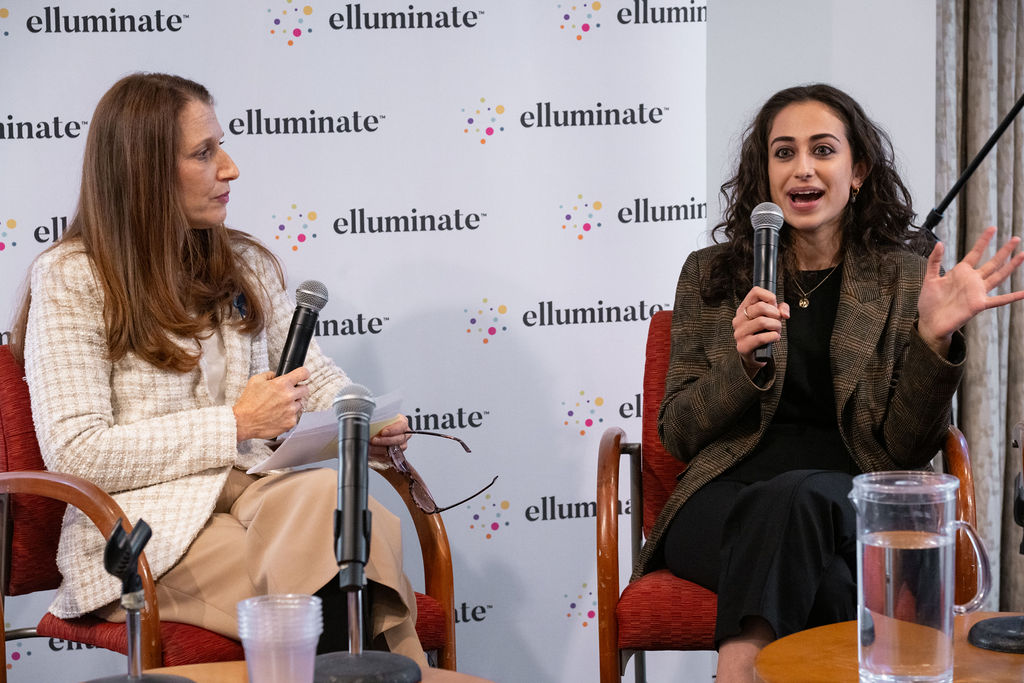 We also introduced and highlighted our Elluminate Collective members who tackle a broad range of issues including child marriage, mass incarceration, gun violence, and much more. They led us through breakout conversations focused on Advocacy through a Gender Lens, Shaping an Inclusive and Diverse Jewish Community, and Tackling the Feminization of Poverty. To learn more about The Collective, click here.